Your skin is unique. It has a look and feel all its own. It tells a story about the life you lead. Your skin is not only your body's largest organ, it's also the smartest and most responsive.  C2 California Clean is designed for healthy, strong, radiant skin.

Let's look at your skin. It's made of 3 layers.
Epidermis: The protective outer layer of the skin where visible signs of age appear.
Dermis: The center layer of the skin responsible for producing collagen and elastin.

Hypodermis: The innermost and thickest layer of the skin that is made up of subcutaneous fat. It contains nerves and blood vessels and acts as an energy reserve.
START BY DOING A SIMPLE SKIN TEST.
USE ONE OF THESE METHODS TO TEST YOUR SKIN.

Check your skin when you first wake up in the morning.

Wash your face, then wait two hours to let your face return to its natural state.
Your skin feels dry and tight, and sometimes you can see flakes on your cheeks, chin and forehead. Fine lines may be present around your eye and lip contour areas. It is important to use moisture-rich products such as a daytime moisturizer, and a moisturizing treatment at night to repair your skin while you sleep. Weekly moisturizing masks will keep your skin soft and supple and will reduce the appearance of fine lines and wrinkles.
Your skin is shiny, has visible pores and is prone to spots and blemishes. Makeup seems to slide off your skin as soon as it is applied. Oily skin has the benefit of not showing lines easily, but needs to be maintained to help prevent breakouts and to control shine.
Your skin has fine pores, can be easily irritated and is prone to redness. Sensitive skin is often genetic and can also react to poor diet, changes in weather, hormonal imbalance and certain cosmetic products. Sensitive skin must be treated with the correct skin care products that are gentle and soothing to heal your skin and relieve your symptoms.
Your skin has an even tone, and is not overly dry or oily. From time to time you may experience oiliness on your chin, nose and forehead or dryness on your cheeks, lips and around your eye contour area. To keep the condition of your skin even and toned, a good skin care routine including cleansing and moisturizing is a must.
Introducing
C2 California Clean

Skin Care
The first clean and powerfully effective skin care backed by science and engineered for superior performance to fight the root causes aging from within.
The first clean and powerfully effective skin care backed by science and engineered for superior performance to fight the root causes aging from within.

We believe scientifically trusted and powerful clean ingredients not only create the best performing products but are best when it comes to what you put on your skin. No doubt, you're concerned about where the ingredients come from, too. Surprisingly, it's hard to find products that don't contain synthetic substances and potentially toxic chemicals. You want healthy skin and we believe 100% Clean, powerful  active plant-based products backed by science provide  healthier alternatives for you, your family and the planet.

But will clean natural products be as effective?  Good question.

C2 California Clean was founded on the principles of maintaining skin health, benefiting overall physical well-being, and selecting the best ingredients on the planet.  So when it comes to ingredients, our scientists are very selective.Reviewing years of compiled evidence based scientific research and safety data from non-profit health organizations, only the most trustworthy and powerful ingredients are used in our products. Because our standards for clean beauty are high, and our standards for ourselves are even higher.
Trust Science, Engineering and Mother Nature. We do. We have found that our clean healthy regimen will hydrate, plump, add nutrients, decrease wrinkles to give you skin that glows from within.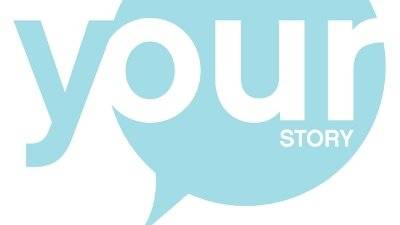 We formulate our products with ingredients that you can feel good about putting on your skin. We want to hear from you and find out what concerns or issues you want to solve or address. Your ideas and opinions matter to us.